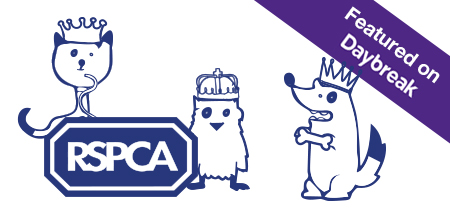 The RSPCA came to Access for All for help with their local stores, and achieving something new for the public to engage with. We quickly set to work restructuring the stores, training staff and revamping the look and feel, including point of sale. The ideas featured on ITV's daybreak and were quickly a success.
Our team also created characters (shown here) to work with the RSPCA brand and assist in marketing and promotion of the stores. We list forthcoming events on our websites and social media, and Founding Partner Kate Hardcastle has become a patron of the organisation.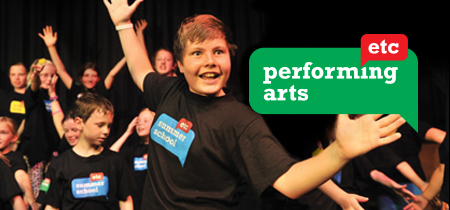 Performing Arts etc is the brainchild of Sam Dunkley, a proven community musician, who needed help with launching his idea, a name and a look and feel.
Performing Arts etc works to build creativity and confidence – and Sam could concentrate on doing what he does best, whilst we created the brand, a website with online ordering and continual promotional literature.
The success has seen Performing Arts etc expand to several colleges, and increase their offering in terms of courses.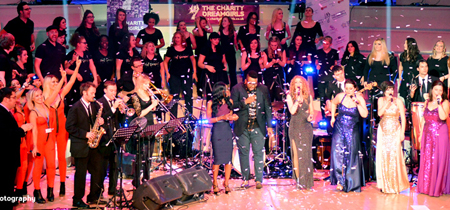 The Charity Dreamgirls (CDG) has found support from our Access for All scheme throughout their 8 years. The organisation raise awareness and funds for smaller charities through events and concerts themed on musical influences.
We were able to help through our offer of design, PR and marketing services (this included websites, programmes, branding, banners and event organisation) – as well as helping to bring in big name sponsors and celebrity support.
CDG have therefore found success bringing communities together, inspired confidence in volunteers – and helped over 13 charities to date. Said the Forget Me Not Trust: "Working with the Charity Dream Girls has made the world of difference; and was a brilliant opportunity to share our story with a much larger audience."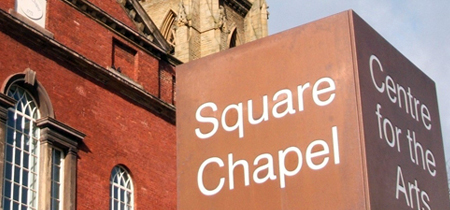 After helping plan an away-day for Square Chapel Centre for the Arts, Access for All were delighted to hear the team came back refocused and rejuvenated.
General Manager, Linda Franklin: "After our staff away-day, the whole team felt invigorated and refocused from the discussion and activities given to us by Richard (IWP), who proved an inspiring leader and facilitator. Earlier doubts about someone from outside of the organisation quickly disappeared with Richard's experienced and informal style. It was an extremely worthwhile day and we all left with a deeper understanding of the value of our own and each other's roles within Square Chapel. Richard helped us focus on the bigger picture and prepared us for the challenges ahead. We are really looking forward to the next one!"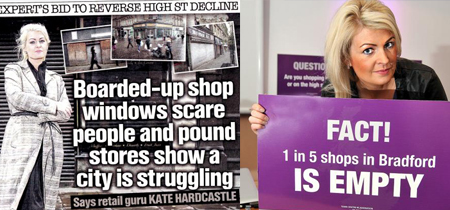 Access for All ran a series of town centre clinics across Yorkshire – designed to bring together retailers and councils to work towards a better future. Said Kate Hardcastle, organiser of the events: "Everyone has to understand that there has to be a need for bricks and mortar."
The sessions saw presentations to businesses along with an open forum to discuss ideas. Follow-up meetings were on offer to tailor help to individuals needs with the aim to show how such businesses can create an excellent experience for the customer – along with tips on how to increase sales.
The campaign received national attention, featuring in the Guardian and on BBC News.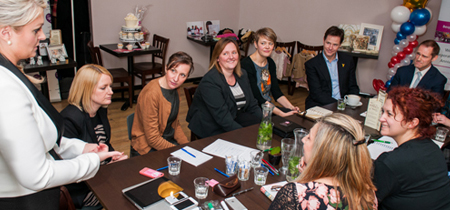 Access for All runs free workshops to help smaller businesses get advice and resources they would not usually have access to. The session above saw a special guest attendance from Nick Clegg MP.
The Deputy Prime Minister described the session in Yorkshire and those involved as 'inspirational' and 'inspiring'.
And those involved praised the scheme: "Thank you so much for the amazing opportunity today" "Really useful and I highly recommend it to other small local businesses" "Spent an hour with 10 businesses talking to Nick Clegg about business. Massive thanks."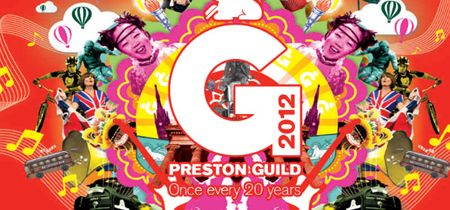 Access for All was on hand to offer their support and business expertise for the Preston Guild – improving their chances and presenting on how they can maximise their opportunity as celebrations for the city took place.
Said Ed Matthews-Gentle of the Guild: "As part of our support for the initiative we are delighted to be working with Insight with Passion to present opportunities for professional development and business support for artisan arts & crafts designer makers exhibiting at the festival."
Preston Guild is an historic celebration, which dates back to 1179 – sharing a heritage of over 800 years. It is the only Guild still celebrated in the UK and, as such, is truly unique.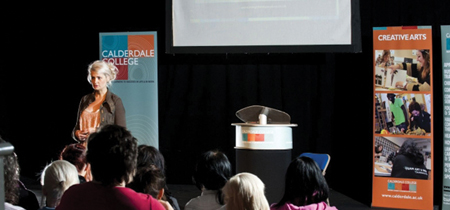 Students at Calderdale College were treated to real life business advice from Kate Hardcastle founder of the company 'Insight with Passion'.
Kate came into the College to talk about customer service and enterprise culture. In a lively and interactive session students had the opportunity to learn more about good customer service, question Kate about her business ideas, get advice on future job opportunities and listen to her experience of networking and starting up her own business.
The students asked Kate for practical business ideas on starting their own business and getting their first job after industry and having a vision of where they wanted to aim to be.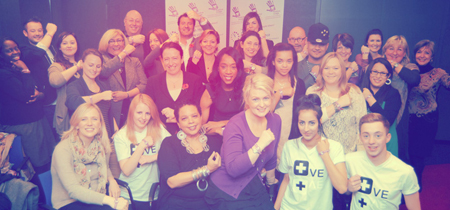 Access for All is delighted to have supported The Positive Image Campaign since it's launch. We have helped with the launch and design of the brand, as well as providing locations resources and sponsors for events, providing website support and promotional materials as well as offering our team as mentors.
The campaign works by inspiring confidence in others through events, special sessions of hour donations by high profile figures and business leaders – and support from celebrities and advice channels.
Positive Image continues to go from strength to strength: "The campaign does important work because it makes an investment in the our younger people" – Heather Small, Musician.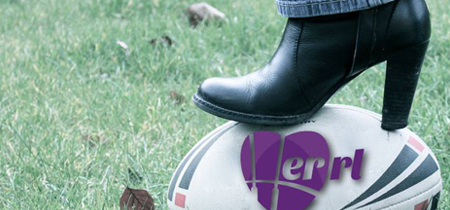 Access for All engaged with the rugby community – especially the female sector and fan base, by support HER Rugby League – an organisation for women who love rugby league.
We were able to offer a fast-track to the organisation – taking existing materials and creating an online presence in record time.
Access for All were also able to offer support for events to achieve heightened awareness and help as the organisation were featured on Sky Sports and took their message to the next level.